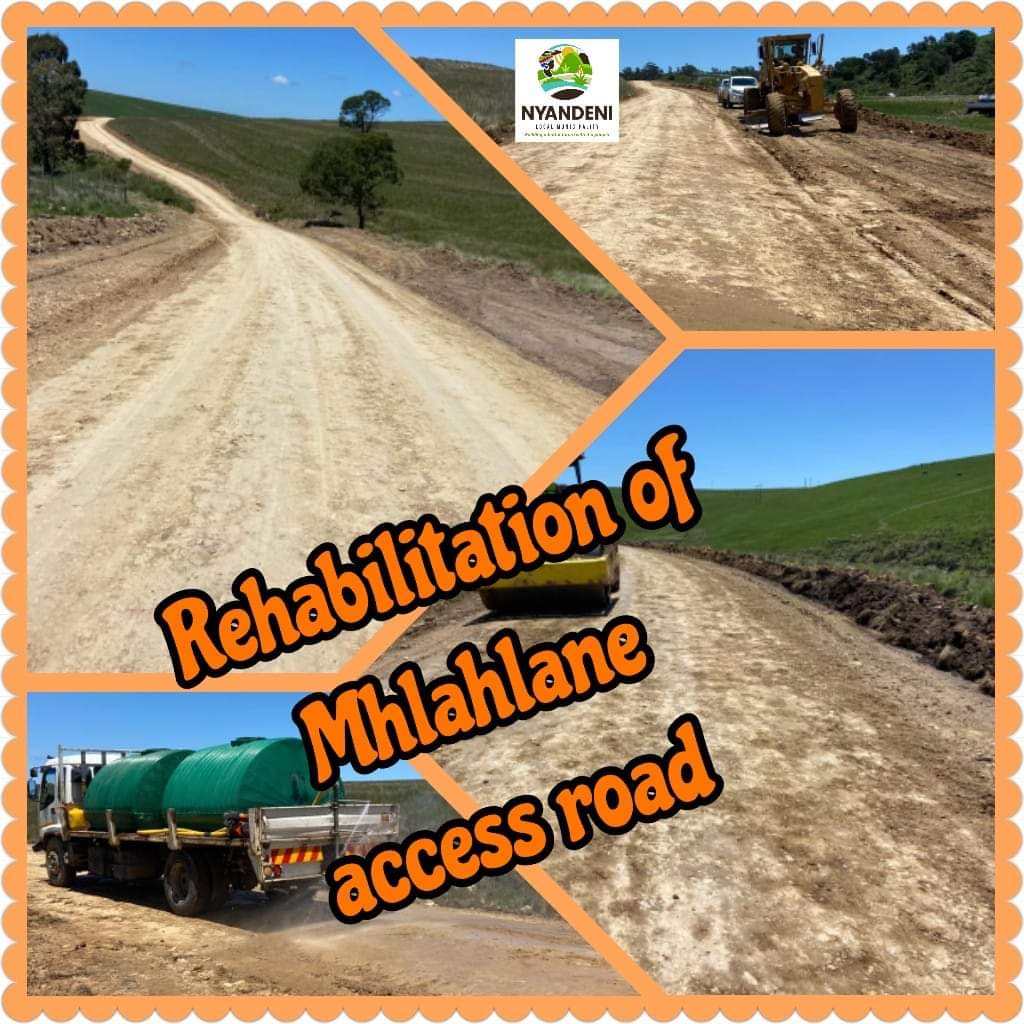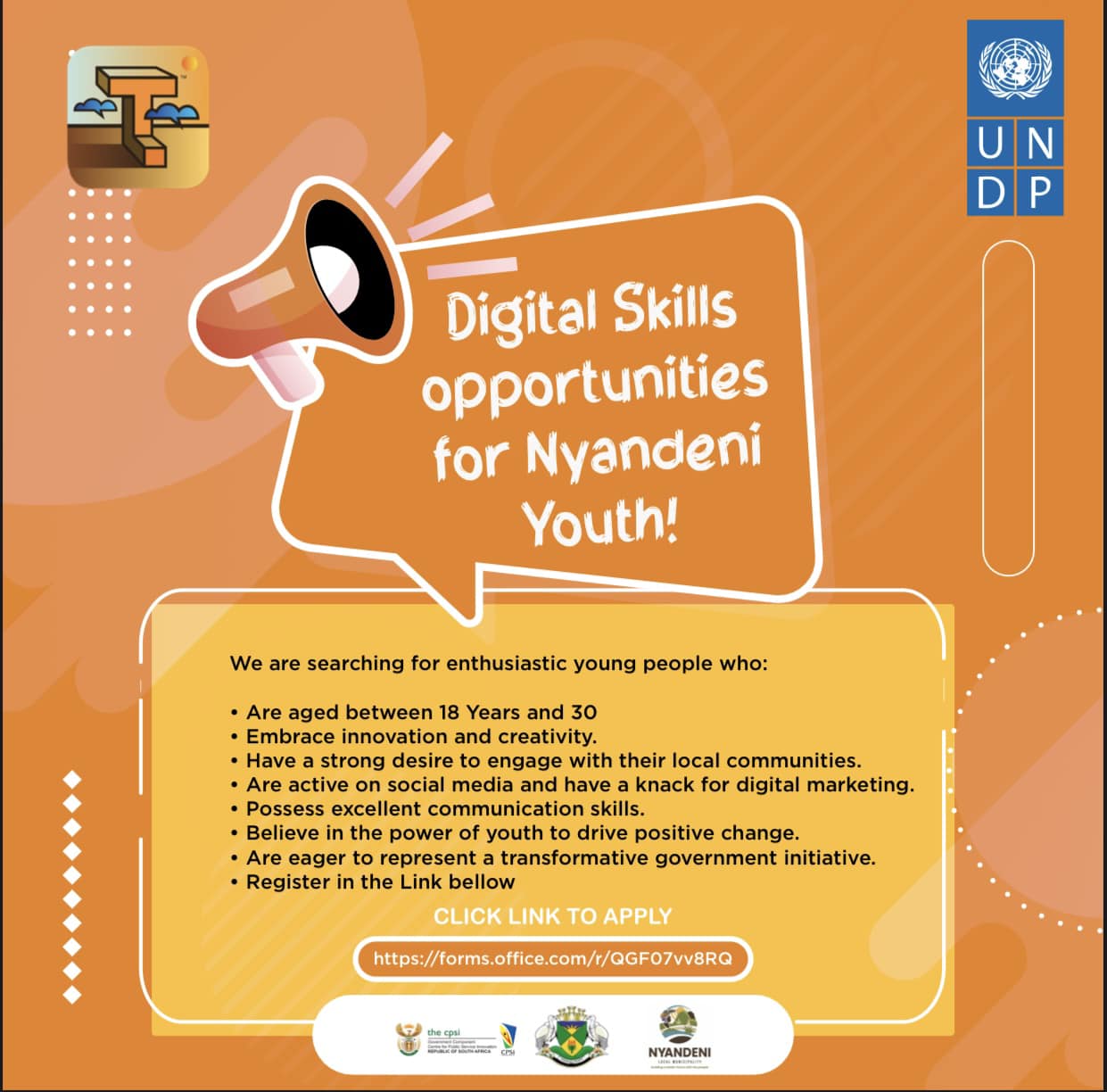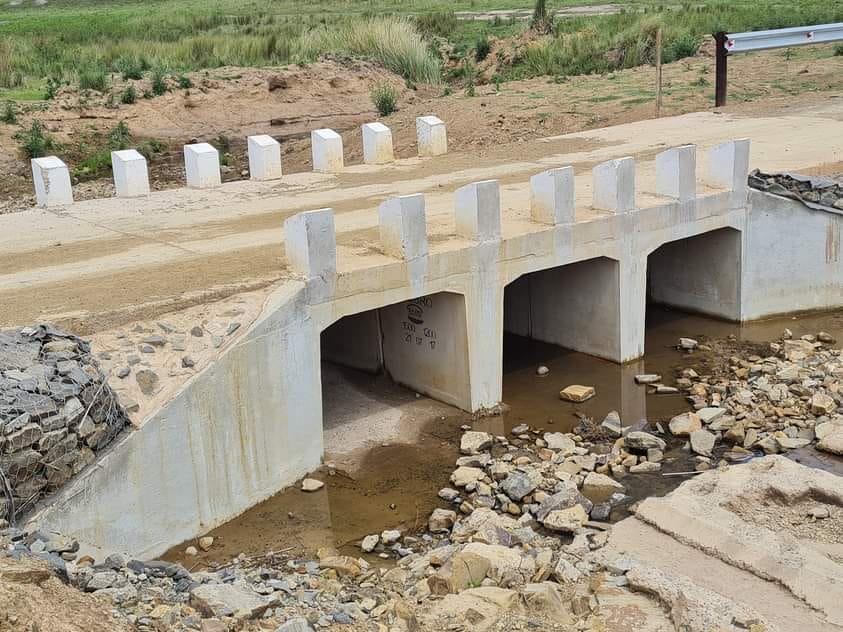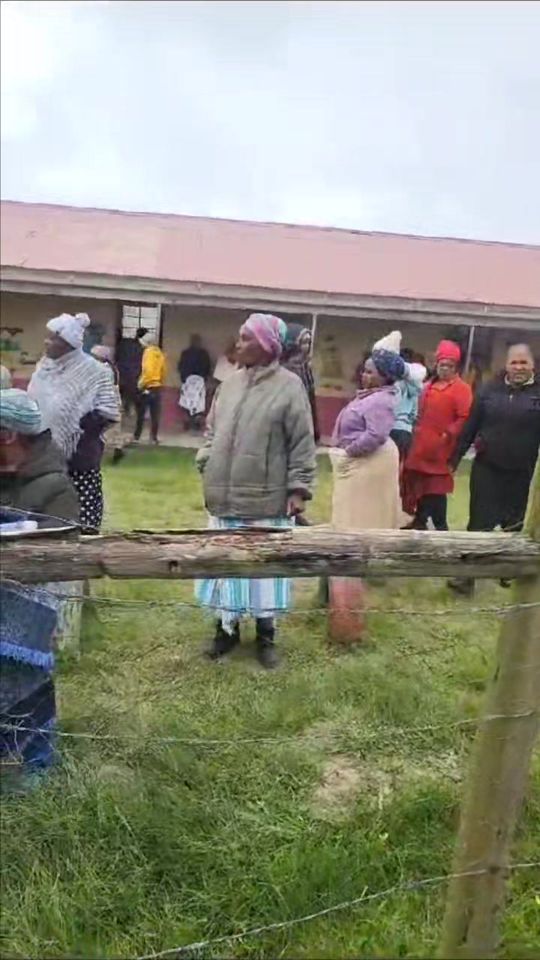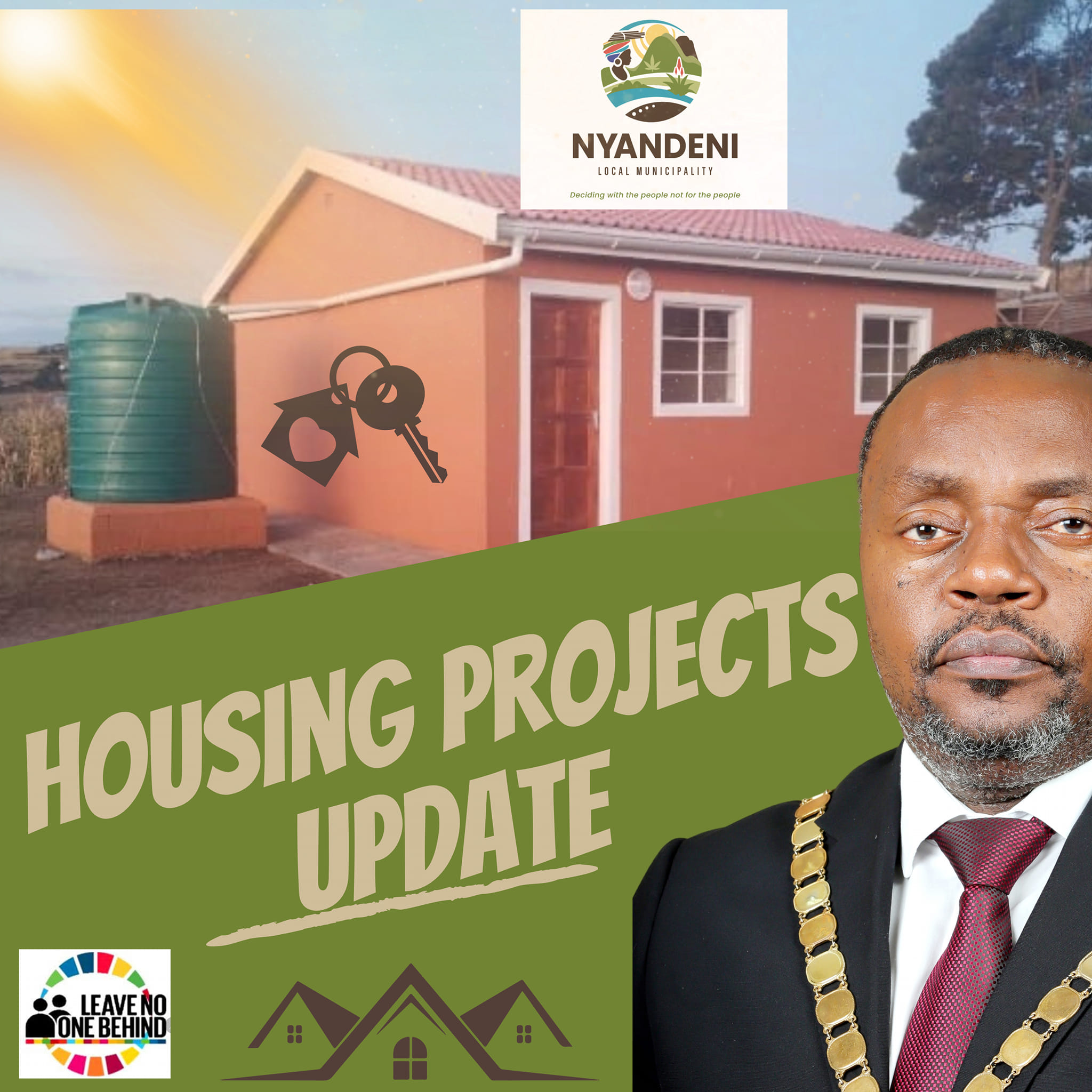 Our Municipality
Vision
Drive sustainable socio-economic development through efficient and innovative delivery of services
Mission
Nyandeni will achieve her vision through a capable institution that:
• Provides basic services to all her people
• Creates an enabling environment for inclusive economic growth and development, through investments attraction.
• Provides efficient integration and coordination of the delivery of infrastructure services.

Values
• Diligence
• Promptness
• Integrity
• Accountability
• Participative
• Responsive
• Considerate
Services
Co-ordinate projects with Eskom, Identify funding for investment in electrical infrastructure and Identify projects to be implemented for electrical projects
We strive to ensure all parts of our municipality are accessible, by constructing sustainable road network infrastructure.
As a local government we are responsible for General Waste Management as stipulated in the schedule 5b of the Constitution of the Republic, National Environmental Management: Waste Act No 59 of 2008, National Waste Management Strategy
Focuses on ensuring Nyandeni Local Municipality is a safe and healthy community.
Provide quality water and sanitation services. Long term infrastructure planning to support the sustainable vision of the municipality.
Provide adequate, safe, affordable and sustainable accommodation, adminstered in a transparent manner in accordance with good governance
About Nyandeni
Nyandeni Local Municipality is a global city that is governed by an inclusive and innovative administration, focused on sustainable service delivery, socio-economic development, infrastructure development, local and regional integration through comprehensive initiatives.
We boast of a variety of unrivaled biodiversity in our serene natural environments.
Magnificent natural scenary where ever you go within our jurisdiction
Our people believe in the principle of Ubuntu and we assure you, you will always be welcome.
Frequently Asked Questions
Location:
Municipality Building , B.N. Nomandela Drive, Libode 5160
Email:
nyandeni@nyandenilm.gov.za